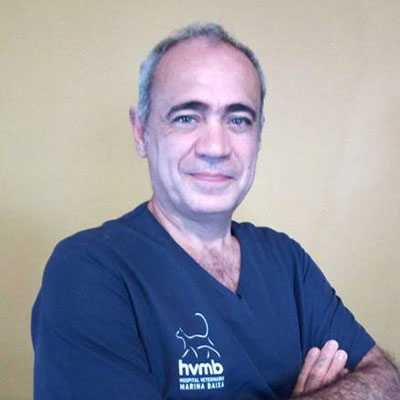 Jose Rial Cels
Jose is responsible for general surgery, traumatology, neurosurgery and endoscopy at Marina Baixa Veterinary Hospital. He and David Nieto are in charge of the management of the TAC at the Marina Baixa Veterinary Hospital. Bachelor of veterinary medicine by the faculty of Murcia in 1989. DEA certificate by the University of León. PennHip certified member. AVEPA accredited in traumatology and orthopedics. Member of ESVOT (European Society of Veterinary Orthopedics and Traumatology), GEA and GEVO (working groups of endoscopy and Traumatology of AVEPA), SEAV (Spanish Society of Veterinary Arthroscopy, president of 2006 to 2010), AOvet member (Association of Osteosynthesis) , VSSO (Veterinary Society of Surgical Oncology) and ESVN (European Society of Veterinary Neurology). Courses and stays to highlight: AO advanced in Davos (2000, 2001 and 2005), courses of surgery and traumatology in Munich (from 1998 to 2007), postgraduate neurology ESAVS (European School of Advanced Veterinary Studies) I, II and III in Bern (Switzerland), IV (neurosurgery) in Tüttlingen (Germany), Advanced Veterinary Diagnostic Imaging: practical and interactive CT course in Cremona (2009) Imaging. Stays in Central Hospital of Caparica (Dr. Nuno Paixao, specialist in emergency medicine), Veterinary Faculty of Alfort (Paris) in the center of Oncology and Scan (department of computerized tomography with Dr. Patrick Devauchelle diploma in internal medicine-oncology ), in the Ospedale Veterinary I Portoni Rossi (Dr. Marco Bernadini, graduate in neurology), in the clinic of Dr. Aldo Vezzoni (diploma in surgery). Speaker at congresses and courses in Spain and abroad on topics of traumatology, neurosurgery, endoscopy and computerized tomography.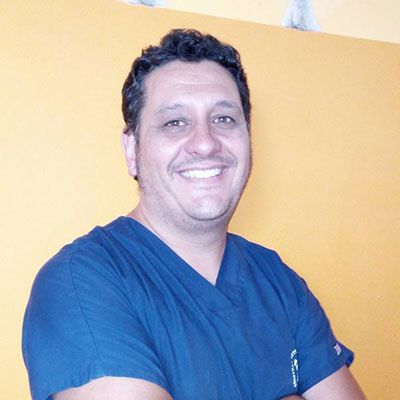 David Nieto Redondo
Head of cardiology and diagnostic imaging at the Marina Baixa Veterinary Hospital. Licensed by the Faculty of Veterinary Medicine of Murcia in 2000. He is a member of GECAR (AVEPA cardiology work group). Courses and stay to highlight: various courses of ultrasound and echocardiography. Stay at Hospital Los Madrazo (Madrid) with Hernan Fominaya, Cardiology I, II and III ESAVS in Luxembourg, course of interventional radiology and endoluminal techniques at CCMI in Cáceres. He has presented several communications on topics of cardiology and computerized tomography in various conferences.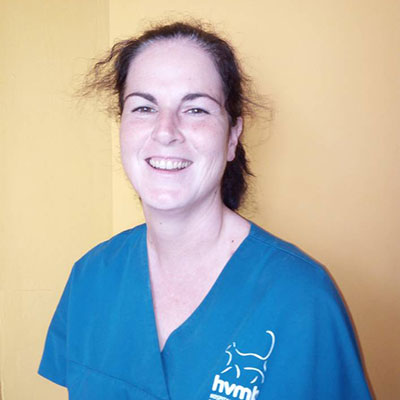 Quina García Mulero
Responsible for the preventive medicine service and the rehabilitation and physiotherapy centre of the Marina Baixa Veterinary Hospital. She has a degree in veterinary medicine from the University of Murcia in 2004 and a diploma in Veterinary Acupuncture (IVAS). She has completed his training in Physiotherapy and rehabilitation in Luxembourg and Vienna (ESAVS I and II). She has been a speaker in several veterinary physiotherapy courses.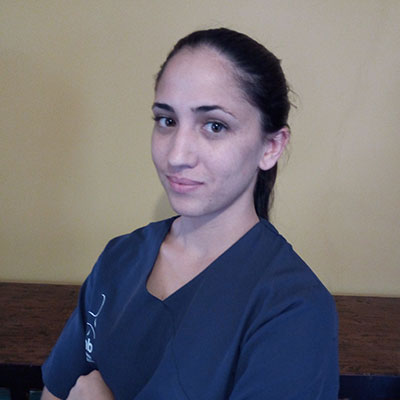 Alba Rial García
Licensed by the University of Murcia. During the race, she has been a member of the diagnostic imaging department and has spent time in a clinic and a reference hospital in England and Spain, including the Royal Veterinary College and Ridge Referrals. She is certified GPcert (SAS) awarded by European School of Veterinary Postgraduate Studies (ESVPS). She has done the Improve of Surgery of small animals and the course of endoluminal techniques and interventional radiology in veterinary medicine in the CCMI of Cáceres and laparoscopy in the Centre Iavante from Granada. Department of surgery and emergencies.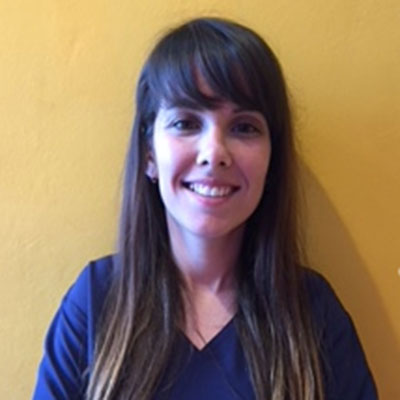 Laura Ruiz de Alejo
Licensed in Veterinary (Faculty of Veterinary of Leon). "Master in diagnostic imaging" taught by the Improve International group to obtain the General Practitioner Certificate Program in Diagnostic Imaging. She made the rotating internship in Aúna (Valencia). Stays in England and reference centres in Spain. She has taken specialisation courses in ultrasound. Responsible for Diagnostic Imaging in Neuroncovet and Marina Baixa Veterinary Hospital.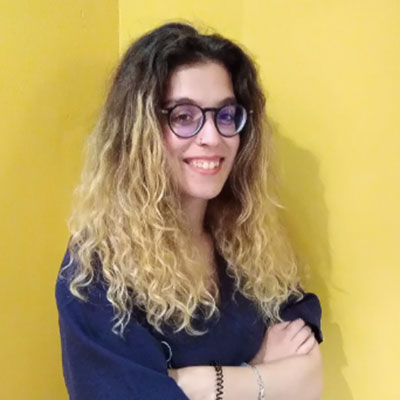 Carla Lluch Arce
Graduated in veterinary medicine from Cardenal Herrera University. She has worked in different reference hospitals. Extensive experience in the management of computed tomography. Co-responsible of the Diagnostic Imaging service in Neuroncovet and the Marina Baixa Veterinary Hospital.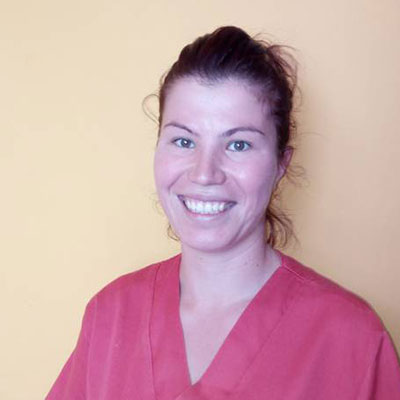 Inna Yordanova Yulieva
ATV operating theatre. Trained at the CIM academy. After doing internships in our centre he started working with us.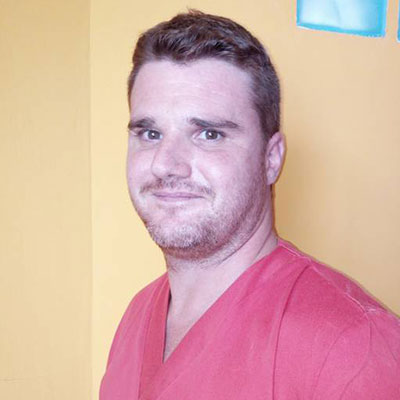 Óscar Blázquez
ATV operating theatre. Courses to highlight: introduction to dog physiotherapy 2008, feline days of AVEPA and hospitalisation and nutrition ASIS 2009. Stay at the Central Hospital of Charneca de Caparica with Dr. Nuno Paixao. He has attended the course of medicine and surgical techniques in the emergency room in April 2013 given by Nuno Paixao. Congress of AVEPA and SEVC in 2013. Member of ANAVET. He has taught courses for other ATVs on issues of care in the operating room, hospitalisation and emergencies. In 2015 he obtained the title of Superior Technician in Image for Diagnosis (TSID) and collaborates with the Image Diagnostic Centre of Levante.