Internal and Preventive Medicine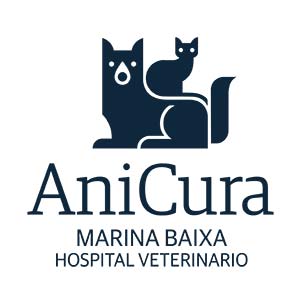 Internal and Preventive Medicine
Study and treat diseases that are not usually subject to surgery. Some digestive problems, cardiac, urinary, neurological, dermatological, tumors, etc. are treated with medications.

In the cardiology service run by David Nieto we have echocardiography (see section of ultrasound), electrocardiography, Holter and detection of congenital and race-related heart diseases.

Oncology is a specialty of small animal clinic that has advanced a lot today. If before, when cancer was diagnosed, most of the owners decided euthanasia, nowadays, the treatment is mostly considered. Surgery, chemotherapy and radiotherapy are the main options for the treatment of cancer. In some cases the combination of two therapeutic options is necessary.

Although surgery alone is the most used technique, at present, it is common to resort to postoperative chemotherapy to increase the survival time of patients. Each type of cancer is treated differently, therefore a correct diagnosis is necessary with the help of analyzes, biopsies, cytologies and methods of diagnostic imaging (radiography, ultrasound, endoscopy, computed tomography and magnetic resonance).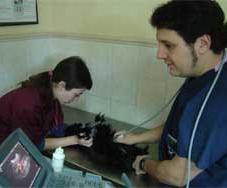 Cardiology: David Nieto Redondo is responsible for cardiology and
echocardiography.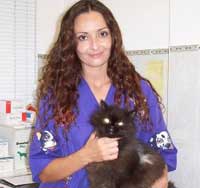 Oncology: Maria Dolores Lujan Navas is responsible for clinical cytology and chemotherapy programs for the treatment of different types of cancer.
.
This allows us a preoperative plan, knowing the extent of cancer. Chemotherapy acts on the process of cell growth and division. Since cancer is an accelerated and anarchic growth and cell division, these products are more effective against cancer cells. The problem is that it is not without side effects. By means of interventional radiology, it is possible to get a catheter to the artery that nourishes a tumor and embolize it, that is to say obstruct it, in order to prevent blood from reaching the tumor and thus causing its death or at least diminishing its growth capacity and facilitating surgery. This is an option that can currently be done in veterinary medicine. Another is radiotherapy. This consists in the emission of radiation directly on the tumor causing its death. The treatment field is defined by computerized tomography and simulation with a three-dimensional computer system.

The Marina Baixa Veterinary Hospital has its own laboratory, where most of the analytical tests are carried out. The laboratory devices are subjected to quality controls.

Clinical ethology is the specialty that is dedicated to behavioral disorders of our pets, such as aggression, separation anxiety, phobias, etc. This department is in charge of making socialization certificates.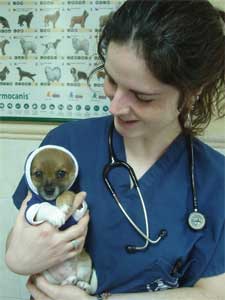 The veterinarian Quina García Mulero is responsible for preventive medicine programs. Vaccination plans, internal and external deworming and regular check-ups prevent diseases in pets. The objective is the early diagnosis of infectious diseases and pathologies of growth and behavior in puppies and the diagnosis of diseases of adult and old dogs, such as, for example, heart disease and tumors.
Pet health plans:

Puppy or kitten
It covers the main needs of the puppy and kitten during their growth stage.

Adult dog or cat
Covers the main needs of the dog and the cat

Premium
For more demanding owners a health plan more complete and recommended for older dogs and cats that need special care.

All the services of the Marina Baixa Veterinary Hospital for less money
"You have your social security or health insurance, your pet can have its own insurance"

Ask at the reception for the conditions or call 966860669. Download the information brochure here

More information at www.vetermed.com
For any questions please send an email, or call 96 686 06 69