General surgery, traumatology and neurosurgery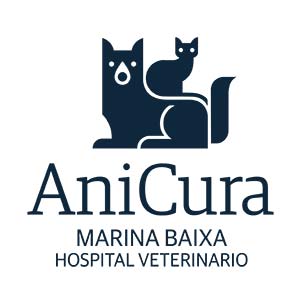 General surgery, Traumatology and Neurosurgery
FINANCING OF SURGERIES: 6 months without interest, ask reception for conditions, or call 966860669.
In our center, advanced surgical techniques are performed such as the tibial plateau leveling techniques (TPLO and CCWO), the CBLO (CORA Based Leveling Osteotomy) and the TTA (Tibial Tuberosity Advancement) for the repair of the cranial cruciate ligament rupture. , as well as the extracapsular TightRope technique.

For hip dysplasia, ODP, OTP, pubic syphysiodesis and cemented or uncemented hip prosthesis are performed. For the early diagnosis of hip dysplasia, distraction radiographs can be performed (PennHip, Jose Rial is PennHip certified member) or in the case of the Labrador Retriever breed it is possible to perform a blood test to detect hip dysplasia (biomarkers) ). This blood test is currently only available in this breed, but in the future it will be available for other predisposed breeds. Conventional radiographs vs PennHip.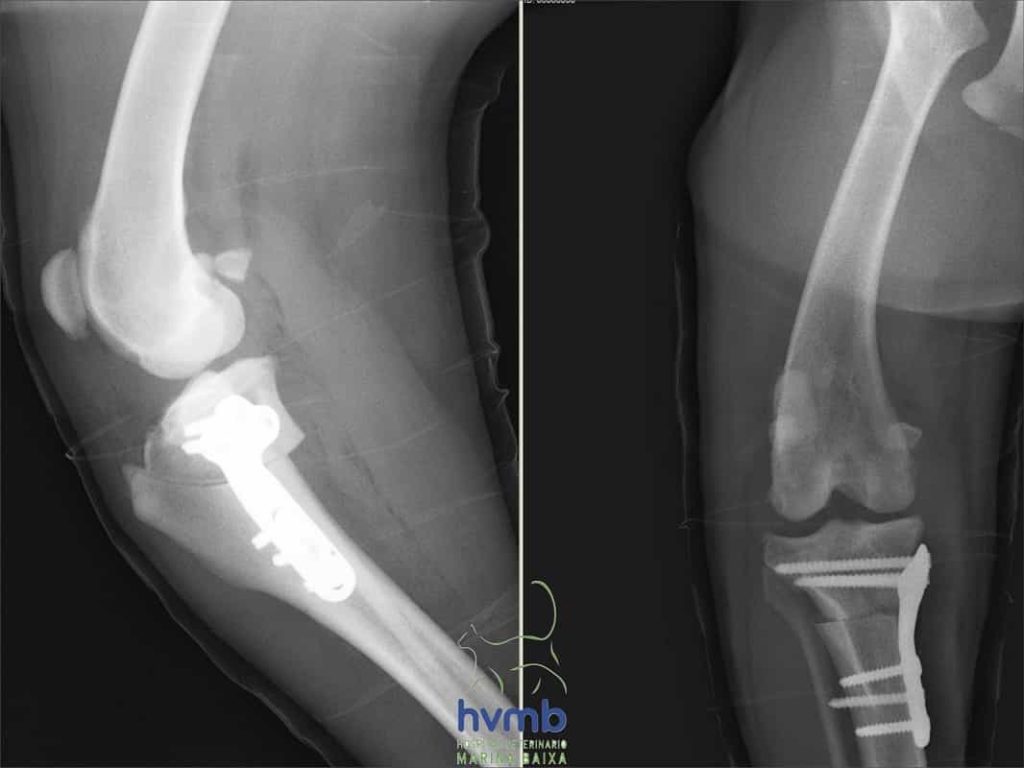 Video Labrador Retriever 2 years a week of hip replacement surgery, good recovery. Before the surgery, he did not support the limb despite taking analgesics due to osteoarthritis of his hip due to dysplasia.
Arthroscopy allows the diagnosis and treatment of joint pathologies. It is a minimally invasive technique that does not require large incisions as in conventional surgery. In this way, the patient recovers faster with less postoperative pain.

Arthroscopy is used regularly for the treatment of joint injuries, such as osteochondritis diseccans, fragmentation of the medial coronoid process (elbow dysplasia).
For the resolution of fractures we have several systems, from the most common internal and external fixation, locking nails to the new system of Locking plates of Synthes, FIXIN, SOP and ALPS.

For elbow dysplasia: arthroscopy, abductor ulnar osteotomy with plates ALPS (Proximal Abduction Ulna Osteotomy P.A.U.L.) and the technique of unicompartmental arthroplasty (prosthesis) elbow CUE (Canine Unicompartmental Elbow arthroplasty).
Medial dislocation of the patella
For the medial dislocation of the patella, the transposition of the tibial tuberosity and sulcoplasty are performed. For severe cases with bone deformities corrective osteotomies are made and for cases of femuropatellar osteoarthritis, PGR is performed: Patella Groove Replacement (Prosthesis of the femoral trochlea).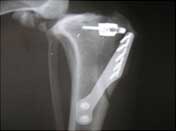 Leveling techniques of the plateau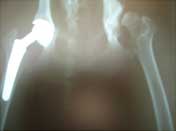 Hip prosthesis not cemented
Bone Angular Deformations and Oncological Surgery
For bone angular deformations and oncological surgery we have 3D printers to facilitate these surgeries. More information here

The Marina Baixa Veterinary Hospital has a regenerative medicine service, using growth factors and stem cells. The growth factors will allow a faster recovery of joint injuries such as osteochondritis, ligament and tendon injuries. They also accelerate the union of bone fractures, as well as certain chronic cutaneous ulcers. Stem cells are obtained simply from a small portion of the patient's fat. This is sent to the laboratory and in 14-21 days it is ready for use. It is currently being used in patients with severe osteoarthritis and osteochondral lesions, but in the future it may be used in more serious conditions or injuries such as spinal cord injuries. It is a method with total safety since it is obtained from the patient himself. Example of regenerative medicine
Neurology and veterinary neurosurgery
Spine surgery for the treatment of herniated discs, tumors, traumas, etc. As well as intracranial lesions (tumors).
Discal hernia surgery:
Laminectomy
Disc Fenestration
Lateral corpectomy
Ventral slot (ventral slot)
Discal Fenestration due to minimal invasion
Surgery of atlantoaxial instability, caudal cervical instability (wobbler syndrome), lumbosacral stenosis (cauda equina), treatment of hydrocephalus by ventriculoperitoneal shunt.

Information about disc herniation in dogs (click)

The center has helical computed tomography which facilitates the diagnosis of this type of pathologies.
Computerized Tomography facilitates orthopedic, trauma and neurosurgery surgery.

The Marina Baixa Veterinary Hospital is associated with the Center for Veterinary Diagnostic Imaging of Levante, which has a 1.5 tesla Magnetic Resonance device. If necessary, patients are transferred to the center.
Urogenital, digestive, thoracic surgery and oncological surgery. More advanced surgical techniques such as bypass or portal-systemic shunt, ductus arteriosus.

Minimally invasive surgery: Laparoscopy, thoracoscopy, interventive cystoscopy.

Ovariectomies can be performed by conventional surgery or by laparoscopy. The gastropexy to avoid stomach torsion can be performed by minimally invasive (laparoscopy) shortening the anesthesia time and the recovery time of the patient.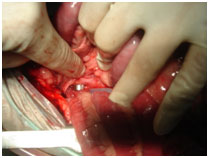 Intraoperative photo: ameroid ring for portocaval anastomosis (shunt) treatment in a dog.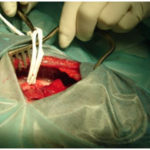 Intraoperative photo: thoracic surgery to resolve persistent ductus arteriosus.
The Marina Baixa Veterinary Hospital has two operating rooms equipped with inhalation anesthesia devices with assisted ventilation in each of them. Both operating theaters have advanced monitors with oscillometric and direct blood pressure meters, apnea alarm, capnography, pulse oximetry and ECG to allow safe anesthesia. There are also four more inhalational anesthesia posts for the two pre-chiropractors, in the ICU and in the CT room. Two autoclaves, a dry heat sterilizer and an ethylene oxide sterilizer for sterilization of the surgical material.
Operating theatre Veterinary Hospital Marina Baixa
For any questions please send an email, or call 96 686 06 69