Computerized veterinary tomography & Nuclear magnetic resonance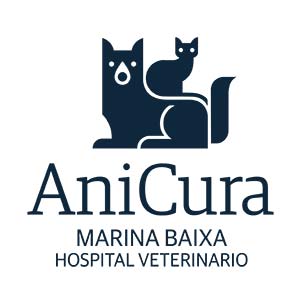 Computerized veterinary tomography & Nuclear magnetic resonance
The Marina Baixa Veterinary Hospital is the first veterinary center in Spain that has a Helicoidal Computed Tomography (CT) device.

The speed of obtaining images is ten times greater than a conventional CT and it obtains volumetric data, being able to make three-dimensional images, dynamic angiographic studies and virtual endoscopy.

Visualization with good resolution of 1 mm tumors.

Quick explorations, such as a large dog's thorax in just 30 seconds.

In neurology to evaluate herniated discs, spine fractures, cranial tumors, etc.

In traumatology to better assess fractures, diagnosis of elbow dysplasia, pre-surgical plan of bone deformations.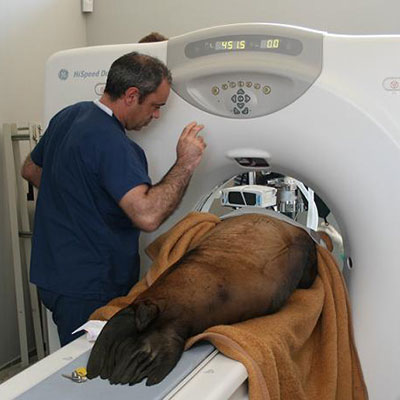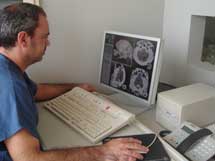 Jose Rial, veterinarian analyzing a TAC
What is a CT scan for?
In oncology for the diagnosis of tumors and the pre-surgical plan of cancer surgery and chemotherapy.
In ENT to evaluate middle / internal otitis, polyps, nasal pathologies, etc.
In pulmonology to evaluate tumors, abscesses, pulmonary torsions, etc.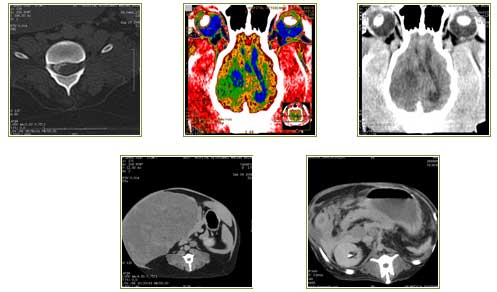 Angiographic studies (3D images)
TAC: tumor adrenal gland dog Shunt portosystemic dog

Case 1: CT scan: angiographic study in a case of adrenal gland tumor.



Case 2: CT scan: pre-surgical study of an anastomosis (SHUNT) porto-cava.
NUCLEAR MAGNETIC RESONANCE
In October 2011 the Marina Baixa Veterinary Hospital partnered with other centers in Alicante and Murcia to create the Diagnostic Center for Veterinary Image of Levante. This center has a 1.5 tesla NMR device. The centrol is located in Cuidad Quesada-Rojales, halfway between Alicante and Murcia. The Marina Baixa Veterinary Hospital has a transfer service for patients to the center. To request a resonance exam you can call 966860669. This resonance service is included in the discounted services for holders of the HEALTH PLAN of the Marina Baixa Veterinary Hospital.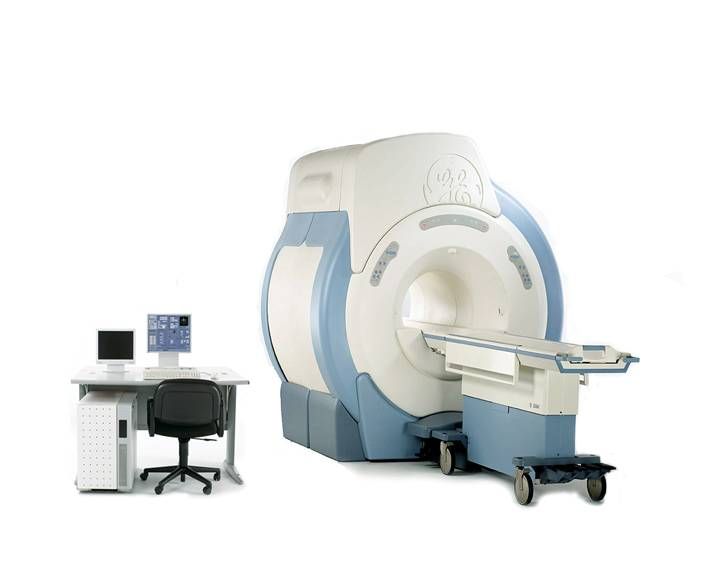 For any questions please send an email, or call 96 686 06 69